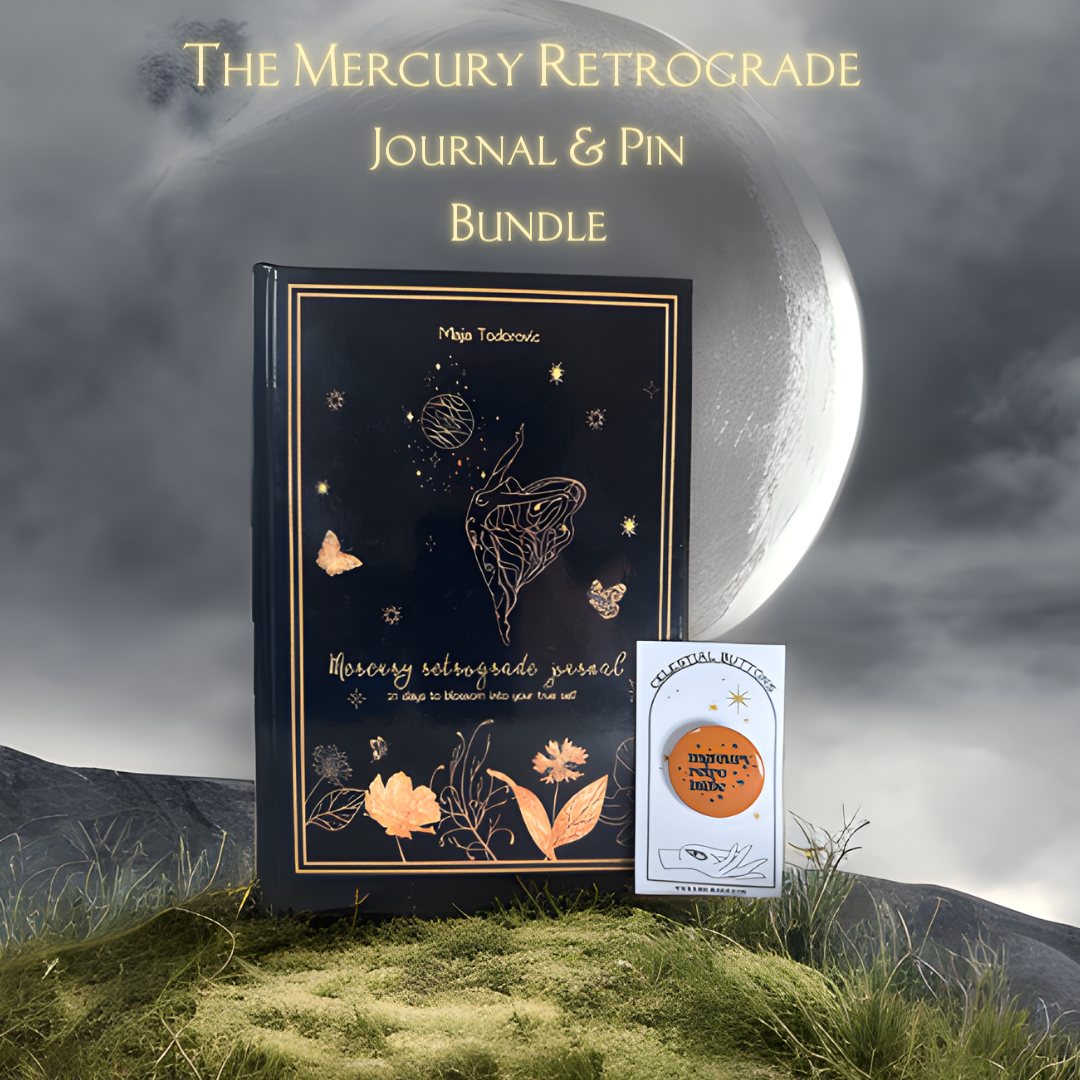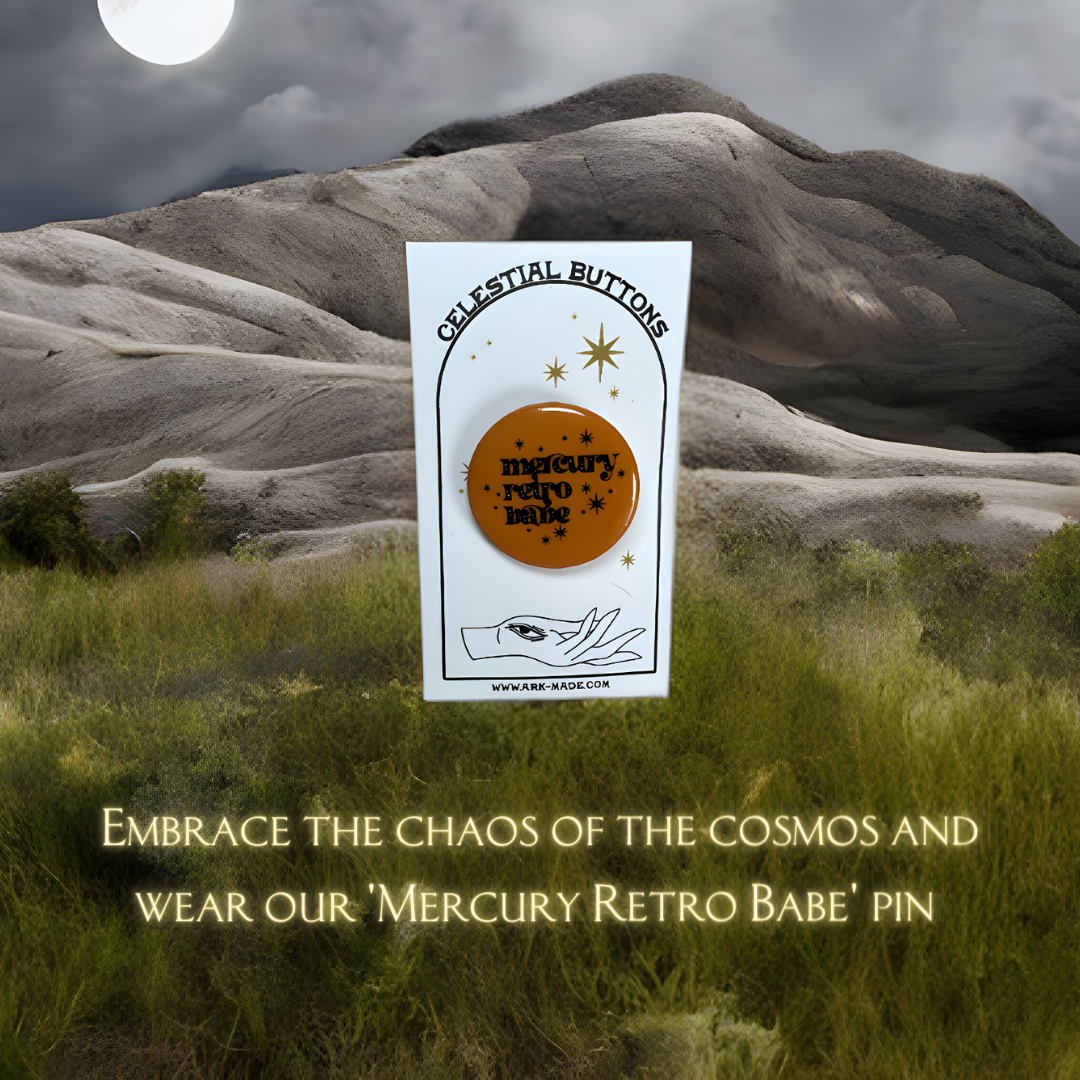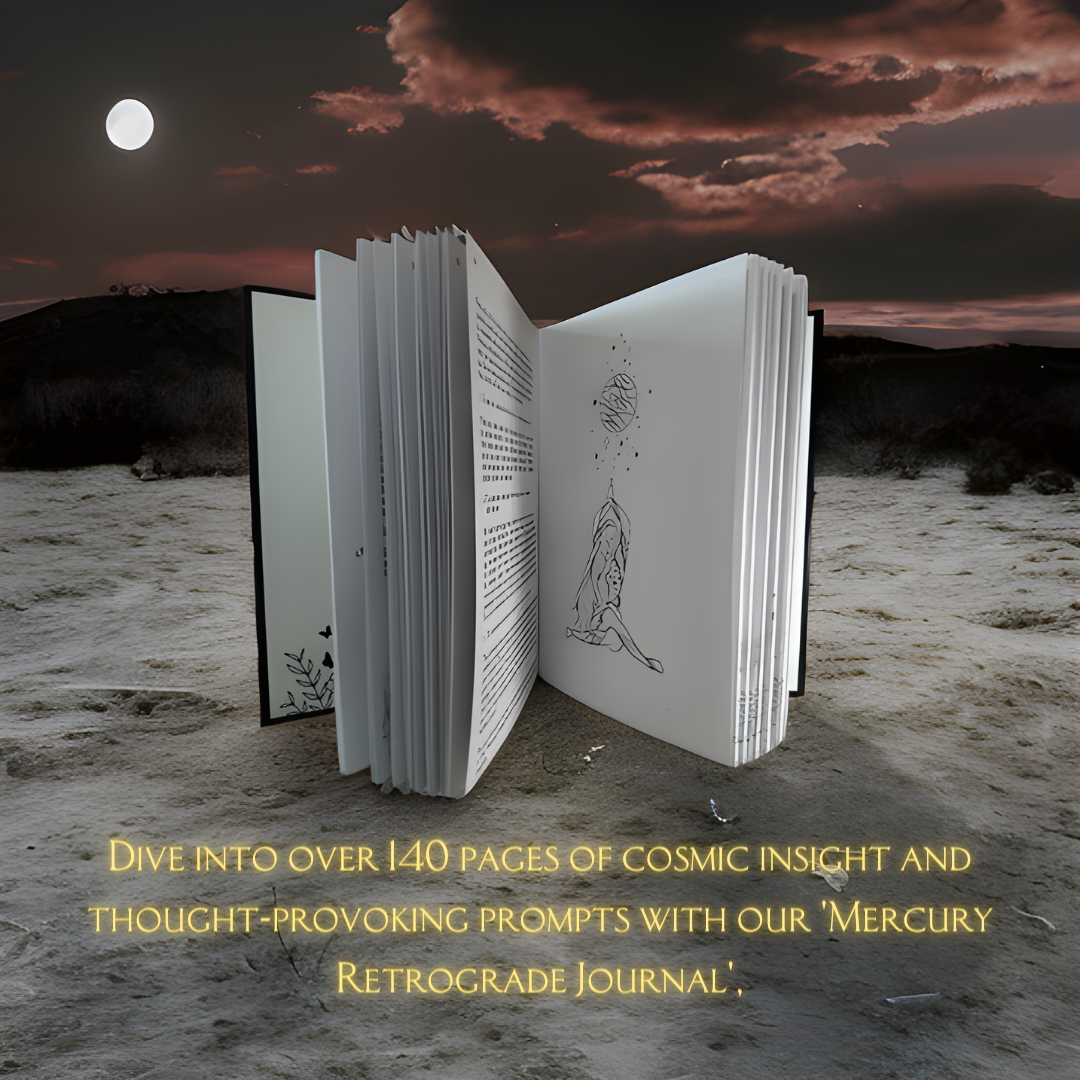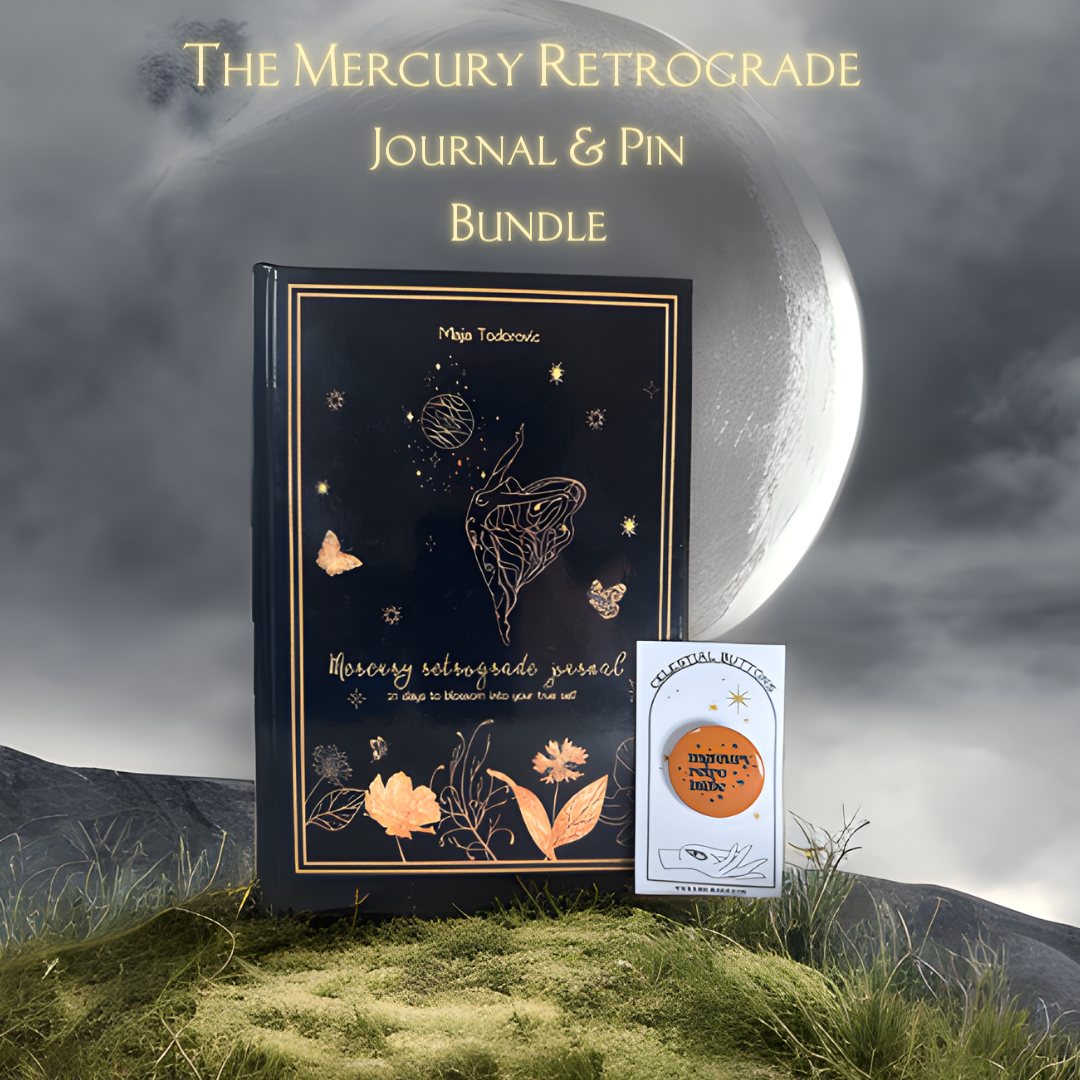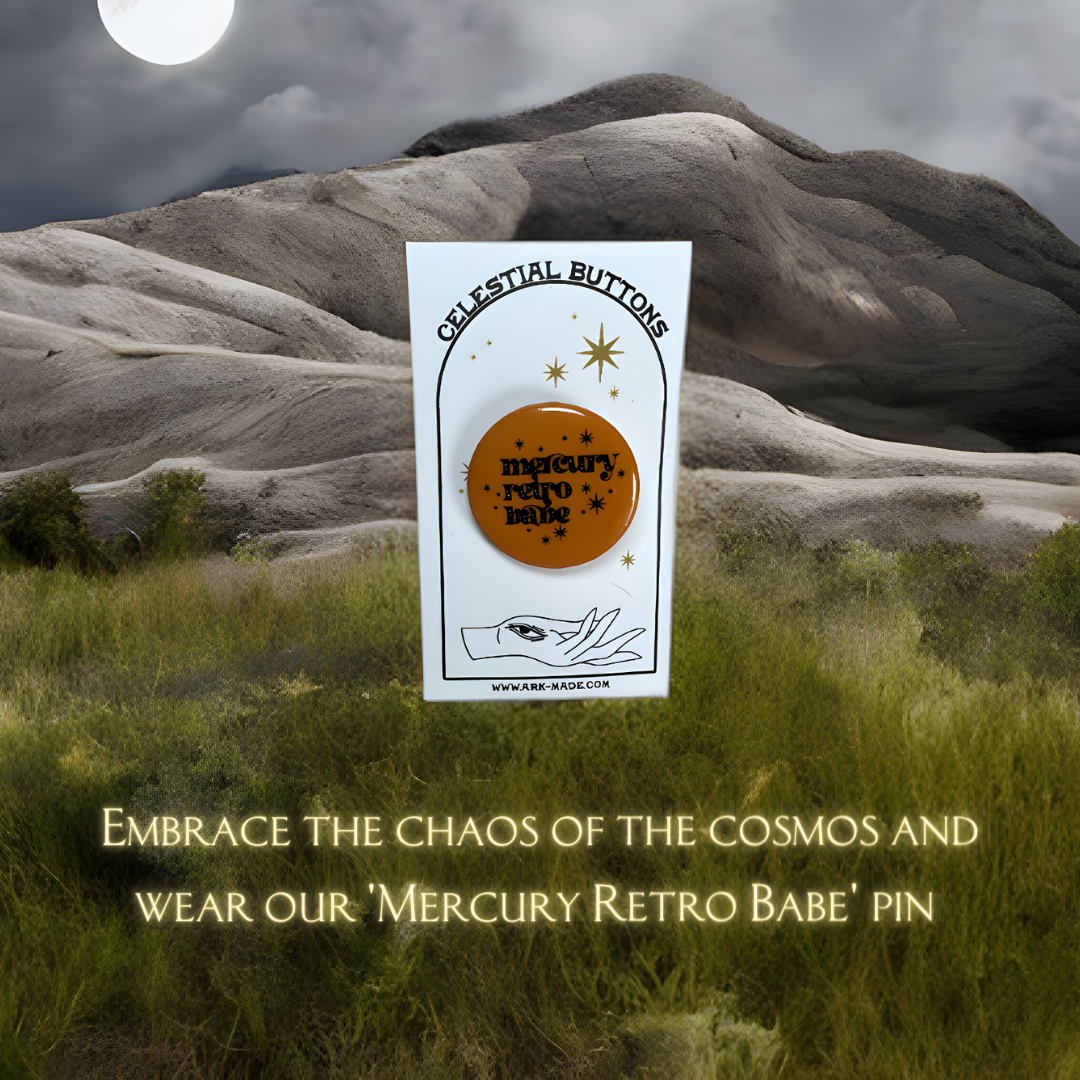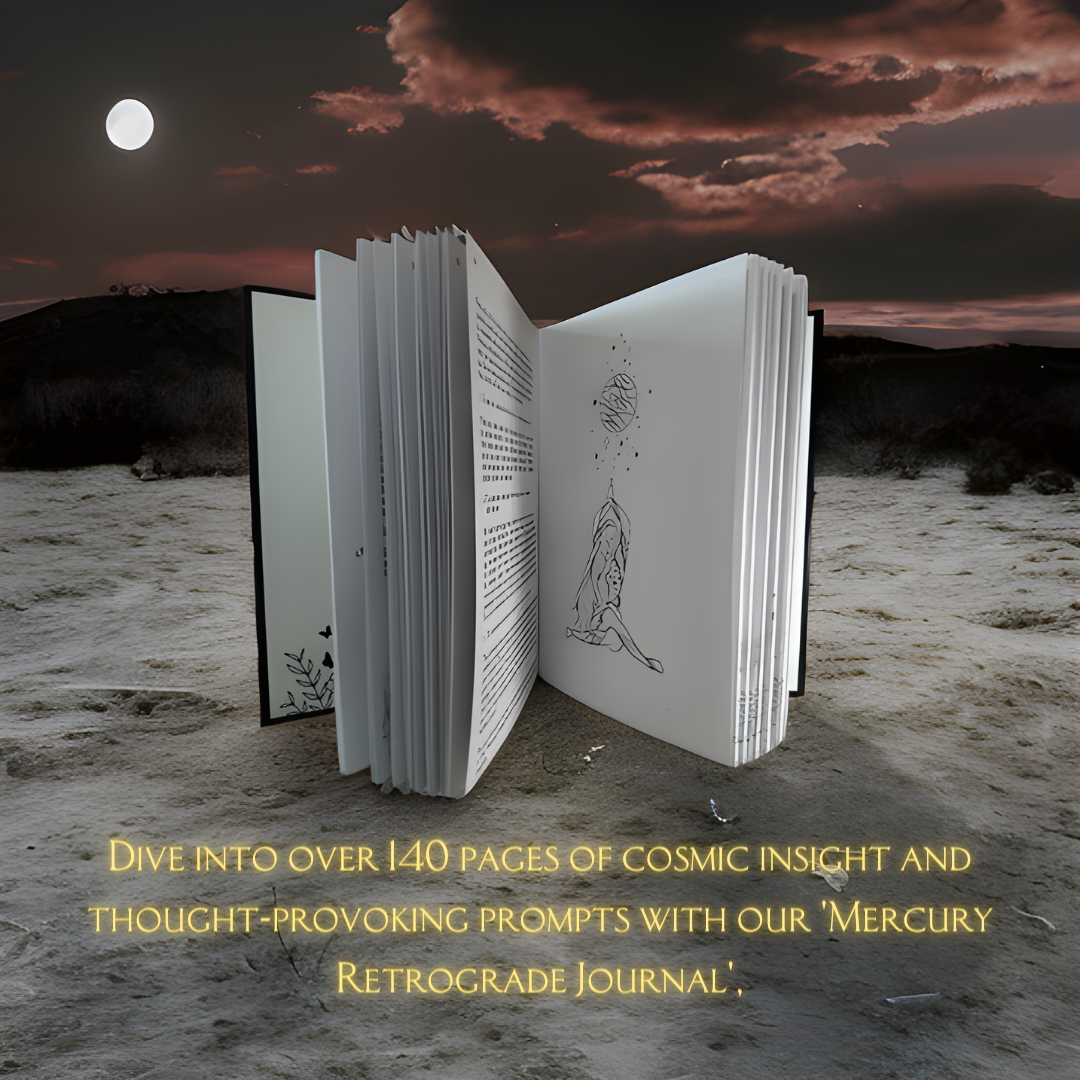 Mercury Retrograde Journal & Pin Bundle
Regular price
Sale price
$37.00 USD
Unit price
per
Mercury Retrograde Journal & Pin Bundle
Navigate the galaxy of life with grace and style using our insightful 'Mercury Retrograde Journal' and chic 'Mercury Retro Babe' pin, designed to guide and empower you through the often tumultuous periods of Mercury Retrograde.
Product Features:
✦ Empowering 'Mercury Retrograde Journal': With over 140 pages of unique learning material and intuitive prompts, this journal helps you transform the perceived adversity of Mercury Retrograde into a period of personal growth and spiritual development.

✦ Chic 'Mercury Retro Babe' Pin: Wear your cosmic resilience on your sleeve with our beautifully crafted pin, a constant reminder that you are stronger than the retrograde and always in your element.
Benefits:
✦ Transform Your Retrograde Experience: Our bundle helps you shift perspective from fearing Mercury Retrograde to harnessing its energy for self-reflection and introspection.

✦ Understand & Communicate More Effectively: Mercury Retrograde often disrupts communication. Our journal provides tips and exercises to improve your communication skills during these challenging times.

✦ Embrace Personal Growth: The journal encourages exploration of self, helping you discover new strengths, overcome personal obstacles, and foster growth.
Why You Need This Bundle:
Let's be honest, Mercury Retrograde can feel like a cosmic curse—miscommunications, tech glitches, travel snafus. But what if you could change your relationship with this astrological event? Our bundle empowers you to do just that. The 'Mercury Retrograde Journal' provides a road map to navigate through these choppy astrological waters, turning what could be a time of stress and confusion into a period of growth and self-discovery. And our 'Mercury Retro Babe' pin? It's a sparkling, daily reminder that you are capable, resilient, and absolutely rocking this retrograde season.
Celebrate the cosmos, align with your inner universe, and remember – even when Mercury is in retrograde, you're always in your element.
Product Info

Turn the turmoil of Mercury Retrograde into a time of growth and self-discovery with our insightful bundle. Packed with over 140 pages of unique prompts, the 'Mercury Retrograde Journal' guides you through cosmic chaos, while our stylish 'Mercury Retro Babe' pin serves as a daily reminder of your resilience. Embrace the retrograde, enhance communication, and celebrate your inner universe with our empowering duo.
Return & Refund Policy

The Bodhi Tree LLC happily accepts reasonable returns within 21 days of purchase for store credit. If you wish to make a return, please contact us at thebodhitreeky@gmail.com prior to returning your merchandise. Please note that sale items may not be returned.

Returned items must be in their original, saleable condition with all packaging, tags, etc. intact. Customers are responsible for all return shipping costs and must ensure that merchandise has been packaged securely. Using a traceable shipping method with tracking information is strongly recommended.

Returns will be accepted at the sole discretion of The Bodhi Tree LLC. Store credit will be issued after returns have been received and inspected. Store credit will be issued for the amount paid for the merchandise, less any discounts and the original shipping charge.

Please visit our full Return Policy page for additional specifics.
Shipping Info

Item will be shipped within one business day. Please select the shipping speed thats best for you. Free economy shipping for orders over $100. Please see our shipping policy for full details.
Share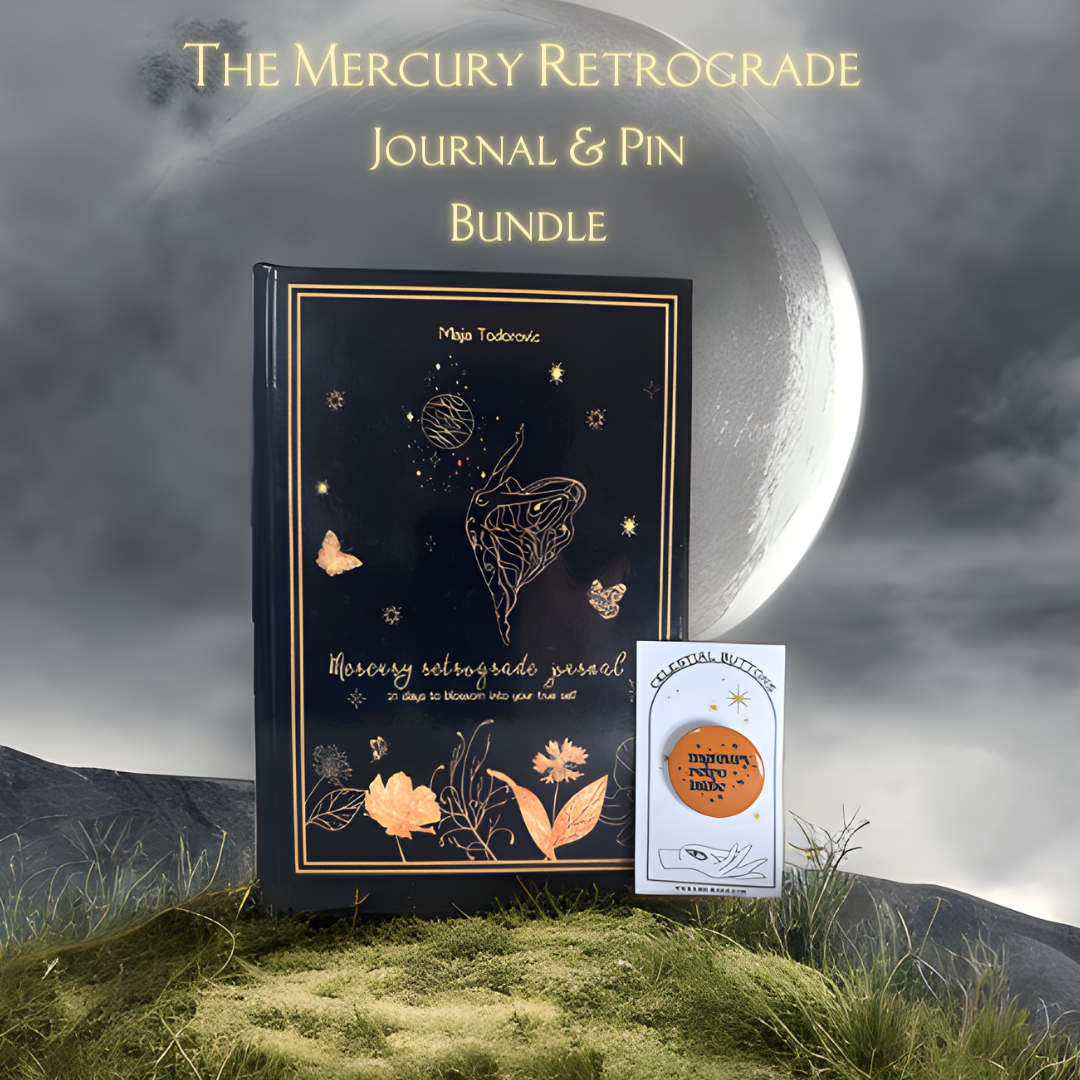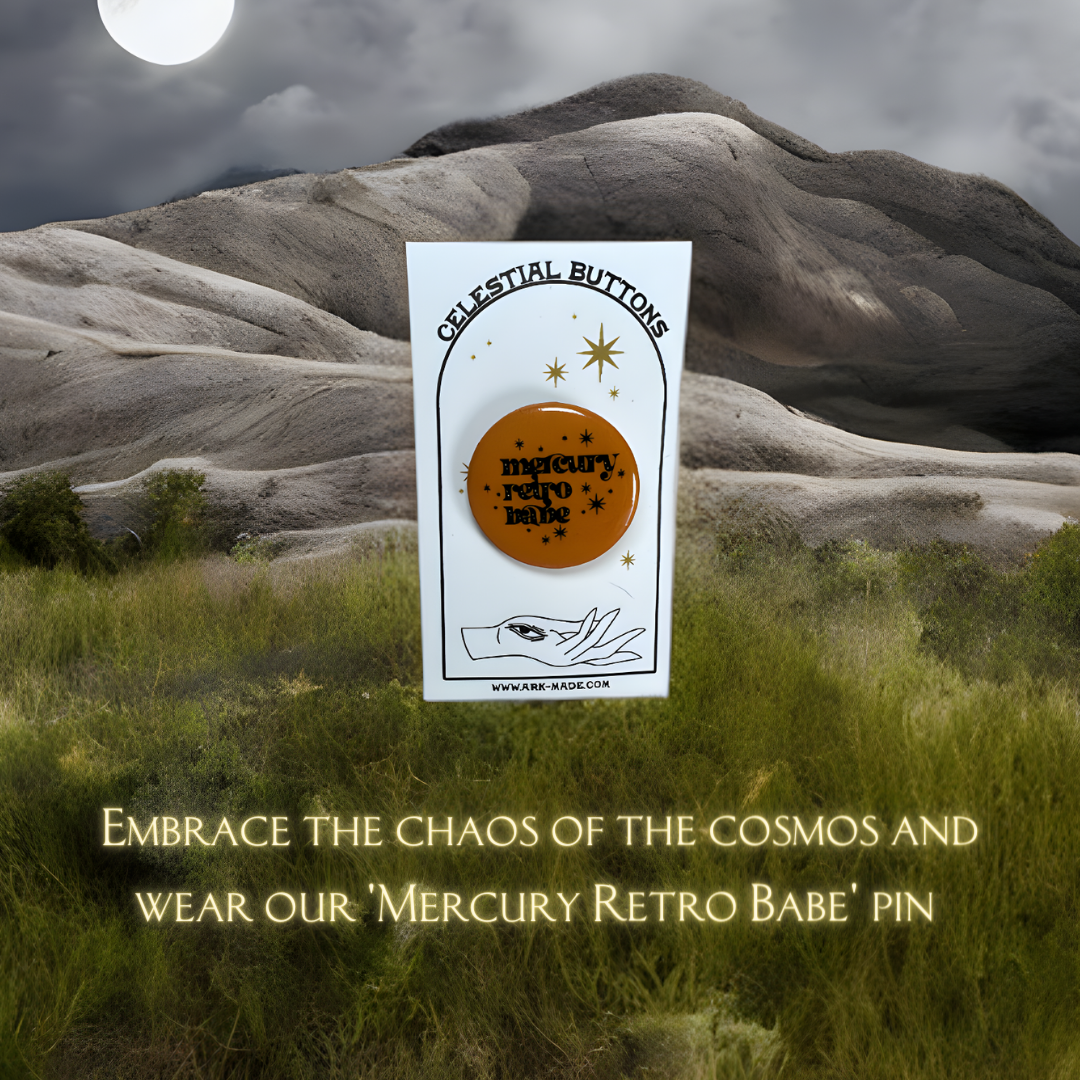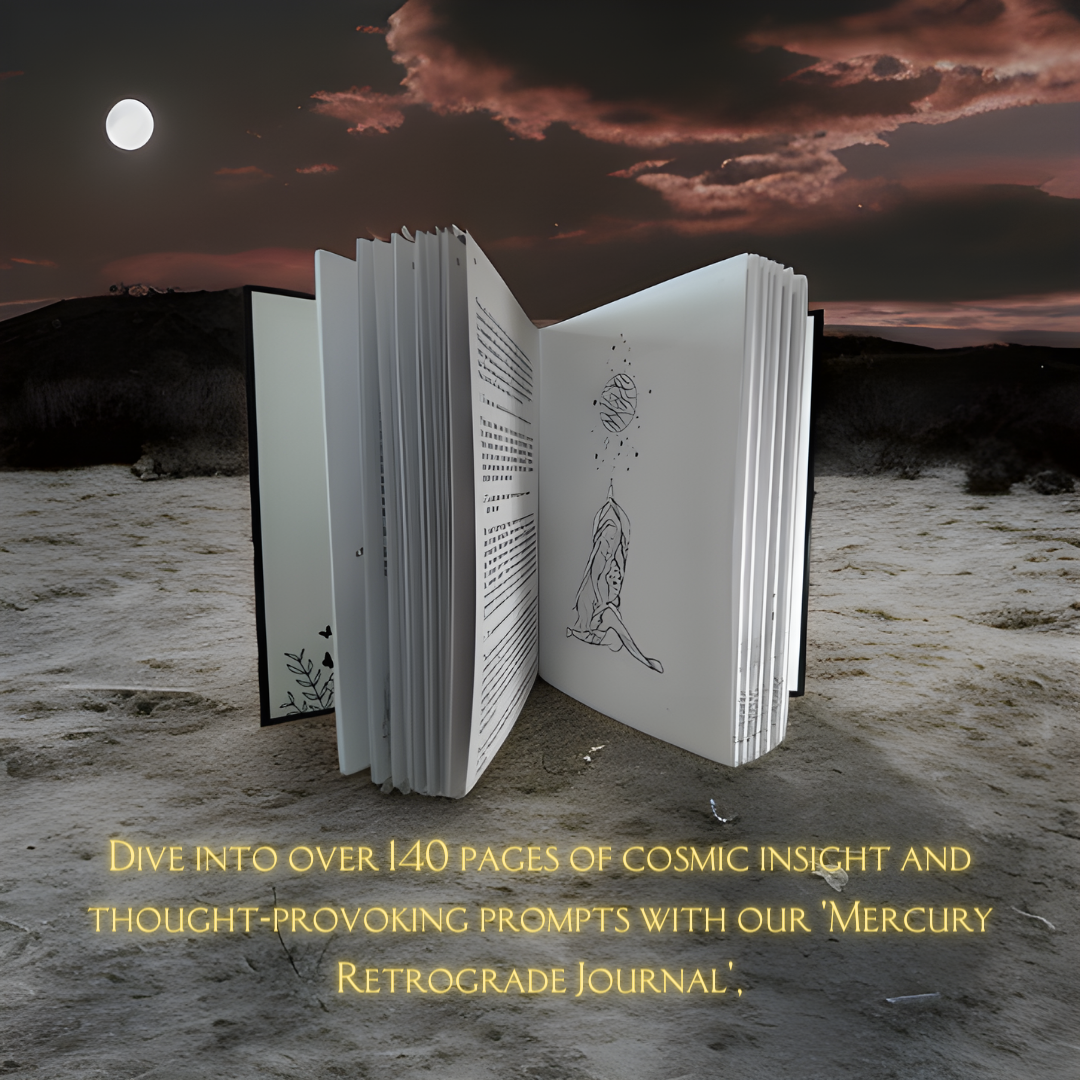 Featured products
Regular price

Sale price

$37.00 USD

Unit price

per